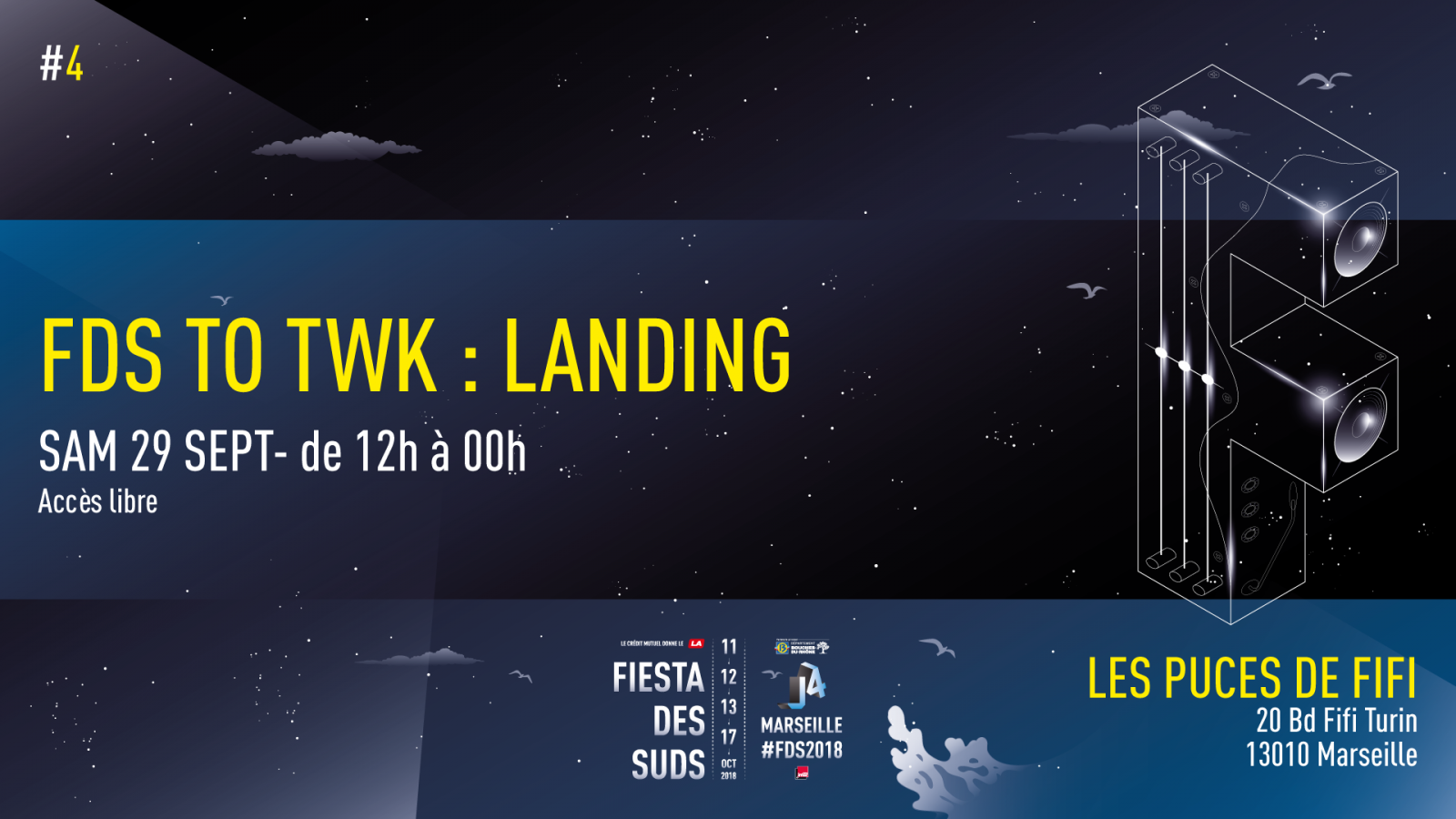 C'est avec un grand plaisir que la Fiesta des Suds, défricheuse de nouveaux talents et soutien actif depuis toujours des pépites locales, lance cette double collaboration avec le Collectif Twerkistan sur ce dernier weekend de septembre : remontez votre siège, relevez votre tablette et préparez votre passeport ce samedi 29 septembre à Les puces de FIFI pour un midi / minuit All Stars explosif !
Bienvenue en République du Twerkistan !
Le collectif ravive l'esprit des blocks party qui ont fait la légende de la culture Hip-Hop. Loin de là l'idée d'être passéiste et de clamer que « c'était mieux avant » ; le Hip-Hop reste réel en 2018 et ce line-up all stars tiendra cette promesse.
Au menu (par désordre alphabétique et tout style confondu) :
EverettX – Twerkistan – tinyurl.com/yatkjss5
Yung Pad – Twerkistan – tinyurl.com/y84zms5m
Habba Babba – Twerkistan
BOBBA A$H – Money Maker Clan – tinyurl.com/y79sah4w
Creestal Fab – Munchie Record – tinyurl.com/yb6bty7a
Mars Blackmn & Elodie Rama– Hangtime Radio Show – tinyurl.com/ydd2zjoz
Pak'Dj Een – The Crush 13 – tinyurl.com/y7tfp7qu
Soulpremacy
Seb&Ju aka Seb Deco et Julien Valnet
Le Collectif Twerkistan en deux mots :
Cela fait plus d'un an que ce collectif hip-hop agite les dancefloors marseillais. Avec des évènements comme Welcome To The Trap ou la Bundafunk, le collectif propose un son singulier et éclectique en invitant des artistes internationaux (King Doudou, Dave Luxe, High Klassified entre autre) ainsi que des artistes de la scène locale.
Ils font la promotion d'un Hip-hop remis au goût du jour avec une ouverture vers les ghetto musics du monde (baile funk, kuduro, ndombolo ou reggaeton).
Garanti fessier satisfait !
FB : tinyurl.com/yc7476gn
IG : tinyurl.com/y836rw3s
mixcloud : tinyurl.com/y7c98shq