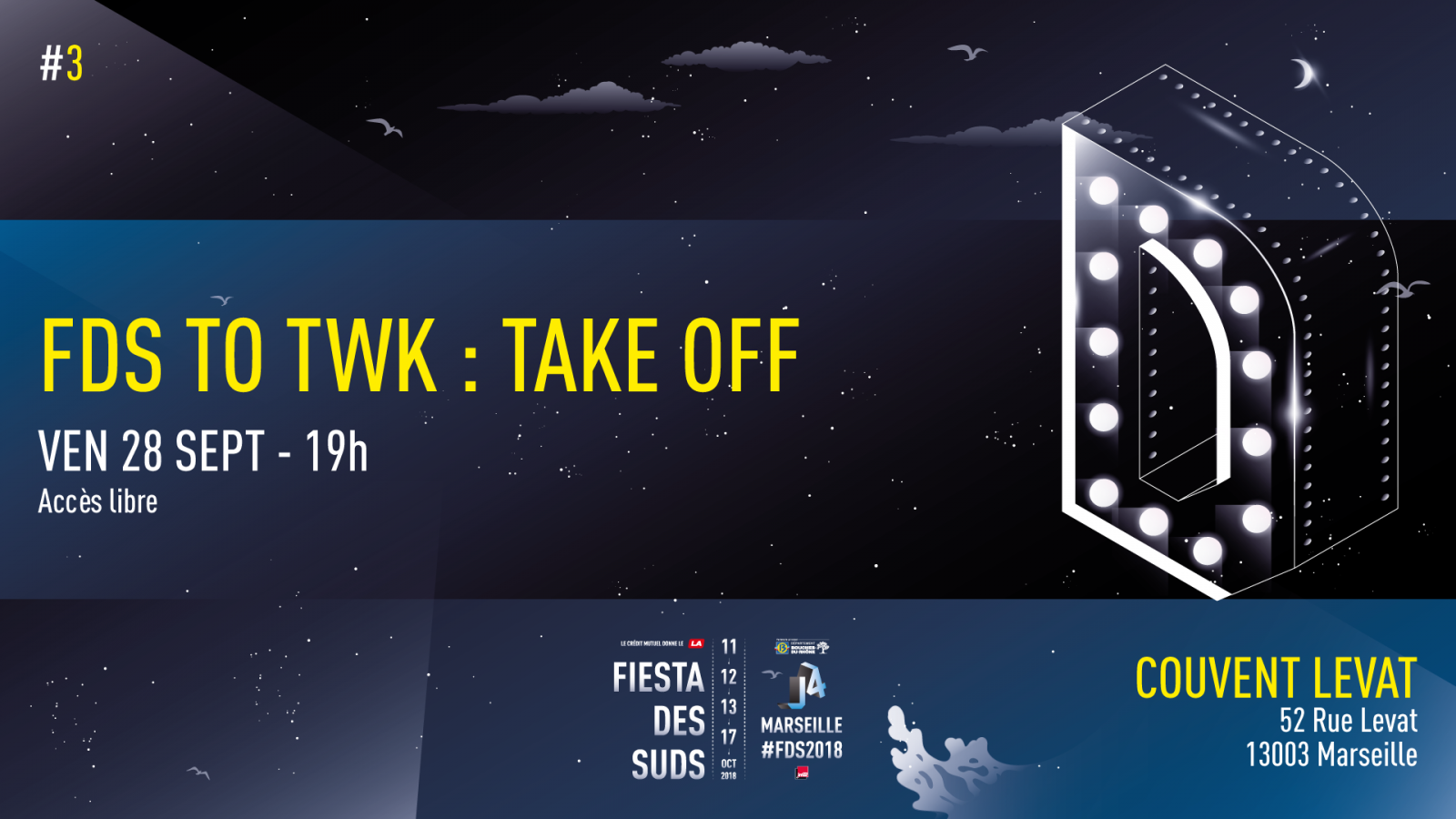 C'est avec un grand plaisir que la Fiesta des Suds, défricheuse de nouveaux talents et soutien actif depuis toujours des pépites locales, lance cette double collaboration avec le Collectif Twerkistan sur ce dernier weekend de septembre : PNC au portes, armement de la porte opposée et décollage immédiat ce vendredi 28 septembre au Asso Juxtapoz – Le Couvent Levat pour une soirée dansante au milieu des Oeuvres et résidences d'artistes.
Découvrez la République du Twerkistan !
La compagnie vous propose au menu de ce soir :
EverettX – Ministre de la musique du Twerkistan, EverettX et son set enflammé rempli de pépites trap, boom-bap, cloud rap, baile funk et r'n'b.
soundcloud : tinyurl.com/yatkjss5
Yung Pad – C'est de Nice qu'il nous arrive pour distiller un son teinté de jersey music qui ravira tous les boules en demande de mouv.
soundcloud : tinyurl.com/y84zms5m
Vous pourrez également vous prélasser dans le pré du Couvent et profiter de la projection plein air des épisodes d' Accoustic, mêlant sessions concert et interviews, produits par TV5MONDE
Le Collectif Twerkistan en deux mots :
Cela fait plus d'un an que ce collectif hip-hop agite les dancefloors marseillais. Avec des évènements comme Welcome To The Trap ou la Bundafunk, le collectif propose un son singulier et éclectique en invitant des artistes internationaux (King Doudou, Dave Luxe, High Klassified entre autre) ainsi que les artistes de la scène locale.
Ils font la promotion d'un Hip-hop remis au goût du jour avec une ouverture vers les ghetto musics du monde (baile funk, kuduro, ndombolo ou reggaeton).
Garanti fessier satisfait !
Pour satisfaire votre palais, restauration sur place par Les Zo Délices : des petits plats à base de produits sains et naturels !
FB : tinyurl.com/yc7476gn
IG : tinyurl.com/y836rw3s
mixcloud : tinyurl.com/y7c98shq
L'événement sera précédé de : – Sainte Dérivée des Trottoirs – Travellings 2018 de Lieux publics – Centre national de création
Entrée Libre – Adhésion obligatoire à l'association Juxtapoz (2€)
Adhésion obligatoire à Juxtapoz : 2€ (payable une fois et valable pendant les 4 mois de l'exposition. Donne accès illimité à la chapelle, à la buvette et à la programmation)